Republican Congressman
Mark Souder
talks abstinence with his MISTRESS. Lolllllercoaster, yall. I love how people who judge everyone around them turn out to be the biggest and most hypocritical pieces of dog poopoo. In the attached video, he actually talks down about a teenage boy with AIDS. If I believed in Hell, I'd imagine there would be a special place just for dudes like this there.
The lovely Rima Fakeh, newly crowned Miss America, might be losing her crown faster than she lost her top a few years ago at this
pole dancing contest
. Now, I feel like if you're going to be basically naked in front of millions of people on television during a backwards outdated swim suit "competition", what is the difference between shaking those ladies for some cash in the middle of nowhere Michigan to practice a little? Let's also keep in mind it costs money to enter pageants. Lots and lots of money. We can't all be assistant managers at Dairy Queen by age sixteen. Oh, but we can dream.
Punk rock pin-up alert! Stiv Bators!!!!!!! ::gulps for air and shimmies in her seat for a few minutes::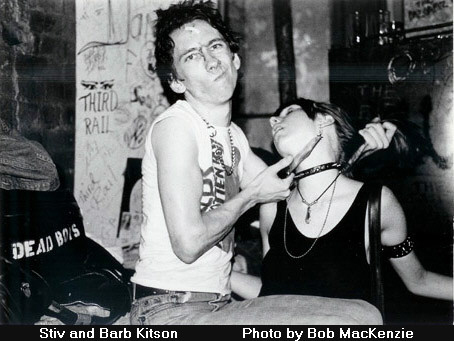 There is just obviously something about skinny, white, and dangerous that makes me go SIGH. And I also really really realllllly like this song. Yeah yeah, who doesn't. But LOOK! CBGBs before it was a lame ass John Varvatos store: